Skip to Content
What Is a Buyer's Agent? What Do They Do for You?
Are you ready to purchase a new home or property? The process can seem overwhelming from the very moment you say to yourself that you are in fact "ready", especially if you are a first-time buyer.
Everyone has heard the phrase "listing agent", but have you heard about a buyer's agent? Would you want to go into a trial without a lawyer representing you for anything more than a traffic ticket? I think not. Why, then, would you head out into the world to make one of the largest purchases of your life without a professional by your side, someone who has the same fiduciary responsibilities, privacy commitment and ethical licensing standards? Surely you must think this level of professionalism is going to come at a hefty price, right?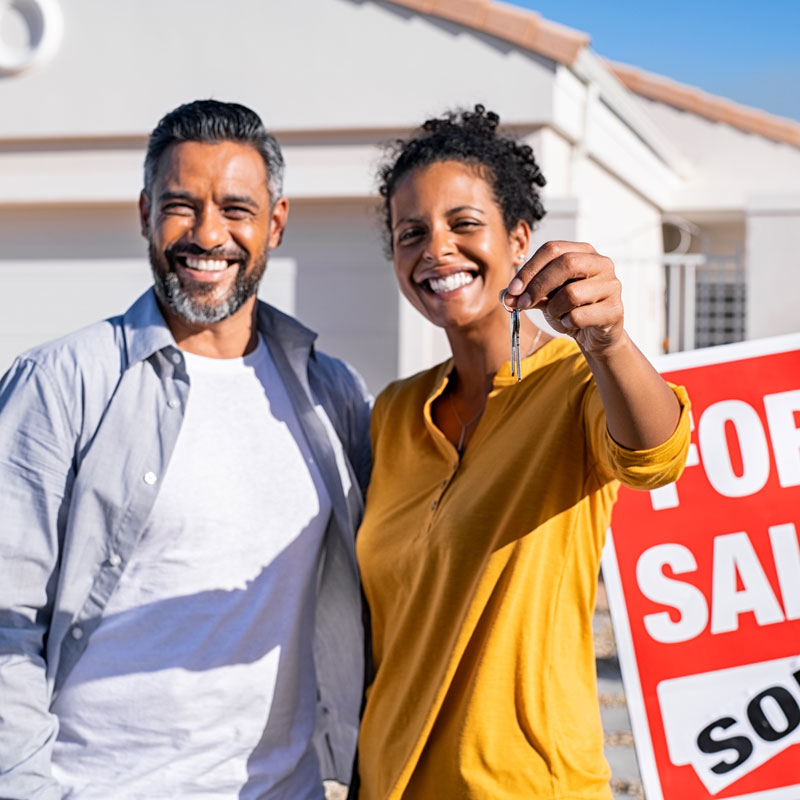 How Much Do Buyer's Agents Cost the Buyer?
Home buyers don't need to worry about the expense of hiring a buyer's agent. Why? Because the seller pays the commission for both the seller's and buyer's agents. Yes, you read that correctly, the agent working on your behalf comes at no cost, to you, the buyer.
Buyer's agents help real estate buyers navigate the real estate market; they will save you time and money on the road to
your closing and do so much more along that path.
Benefits of Using a Buyer's Agent When Buying Real Estate
Here are some of the things a buyer's agent can do for you the buyer and are free to you.
After The Closing Check List
It is recommended you keep all records pertaining to your home together in a safe place, including all purchase documents, insurance, maintenance and improvements.
KEYS TO THE HOME
You have been supplied with a set of keys that unlocks the doors to your new home. To ensure security, change the locks upon moving in.
UTILITIES
If you have not already done so, contact the local service providers to make arrangements for electricity, gas, water, phone, and cable or satellite services. While some providers may need as little notice as a day to activate your services, it's best to give them a few weeks' notices.
OWNER'S TITLE INSURANCE POLICY
You may have received a First American Title Owner's Policy at the closing table. If this service is not available in your area, you will receive your policy by mail-in four-to-six weeks.
RECORDED DEED
Once recorded in the official county records, the original deed to your home will be mailed directly to you, generally within four-to-six weeks.
LOAN PAYMENTS
At the closing, written instructions were provided with details for making your first loan payment. You should receive your loan coupon book before your first payment is due. If you don't receive your book, or if you have questions about your tax and insurance escrows, please contact your closing agent or attorney.
PROPERTYTAXES
At the closing, property taxes were prorated between the buyer and the seller based on occupancy time in the home. You may not receive a tax statement for the current year on the home you buy; however, it is your obligation to make sure the taxes are paid when due. Check with your lender to find out if taxes are included with your payment and if the tax bill will be paid by the lender from escrow funds.
FILING FORHOMESTEAD
If the home you purchased is in a homestead state, you may be required to declare homestead or file a homestead exemption. A homestead exemption
reduces the value of a home for state-tax purposes. Please check with the local county recorder's office to determine eligibility, filing requirements and
deadlines.
POSTAL SERVICE
Your local Post Office can provide the necessary Change of Address forms to expedite the delivery of mail to your new home. You can speed up the
process by notifying everyone who sends you mail of your new address and the date of your move. Many bills provide an area for making an address
change.
DRIVER'S LICENSE, VEHICLE REGISTRATION AND INSPECTION
You are required by law to notify your state Department of Motor Vehicles (DMV) after any relocation so a new driver?s license can be issued. You will also need to have your auto registration transferred to your new address and depending on your state, submit to a driving test and vehicle inspection. Check with your state DMV to determine requirements.
Free (or nearly free) Ways To Cut Your Winter Energy Bills
None of these moves require a big investment, but they all can save you money. A lot of money if you do them right now. Winter is upon us but it's not too late to make adjustments to curb your energy costs. Heating living spaces account for about 48 percent of your home's energy bills, according to the US Department of Energy. Doing all you can to cut consumption of heating fuel can have huge savings. Here are some easy and nearly free things you can do to cut energy costs.
PROGRAM AND FORGET THETHERMOSTAT
By setting your thermostat seven to ten degrees lower for eight hours a day, you can save nearly ten percent a year. Digital thermostats are easier than ever to install and thermostats like Nest work great and will definitely pay for themselves over and over again.
ADJUST YOUR WATER TEMPERATURE
The US Department of Energy recommends keeping your water heater's thermostat set at 120 degrees, anything higher is not necessary. Water that's any hotter than 120 degrees can also be dangerous.
Every 10-degree reduction in your water heater's thermostat can shave 3 to 5 percent off your bill.
CAULK THOSE CRACKS AND LEAKS
Thoroughly check the interior and exterior of your home for gaps and cracks paying particular attention to areas around chimneys, furnace flues, pipes, electrical outlets, windows, and doors. Fill small leaks with caulk. For larger gaps and cracks that are allowing air to flow you can run to the hardware store and grab a can or two of the expanding spray foam insulation.
For More Expert Insights Visit Our Blog
Contact Granite State Realty Group Today!