Skip to Content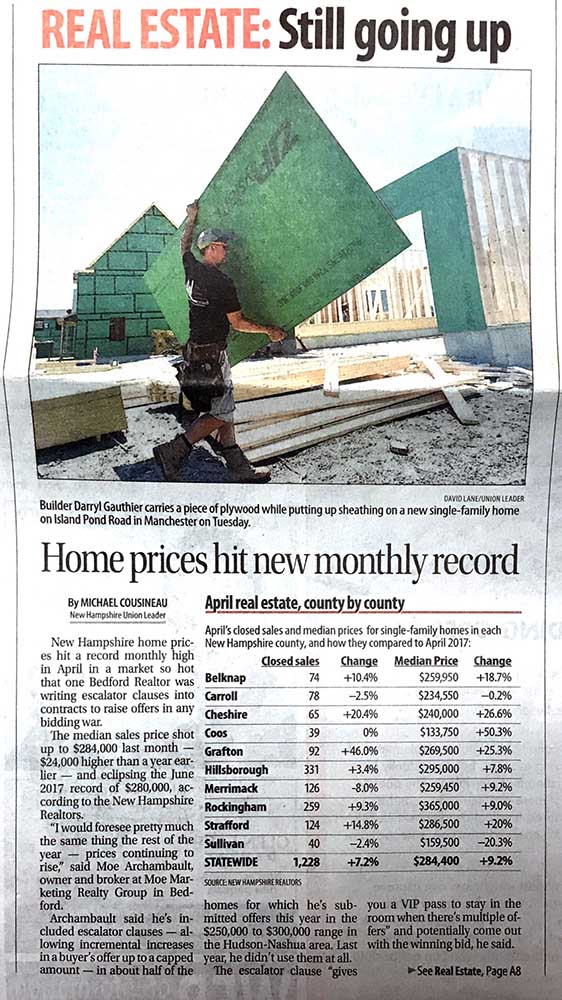 Real estate agents everywhere are doing everything possible to let everyone know what a hot market it is right now, but sometimes all we need to do is sit back and let the media do its' job.  
As can clearly be seen in this article from today's New Hampshire Union Leader article by Michael Cousineau, the proof is clearly in the numbers.  A statewide median price increase of 9.2% with closed sales up 7.2%.  Prices are up and closings are up, which means a HOT market. 
Contact Granite State Realty Group Today!